Did you know it's WAY more fun (and easy) to build a strong, vibrant biz with a lil' HELP and a community of amazing women on your side?
You're completely over boring, buttoned-up, cookie cutter biz trainings (I mean, bleh!);
...yet you also know that using the law of attraction and manifesting alone, without laying a proper foundation for your business, isn't getting you the results you hoped for or expected.
You need the Yin AND the Yang, the Woo AND the Work!
Right now, you're all about your spirituality...
Oh yeah, I see you (and trust me, I get it)! You're reading your cards, meditating on your vision, planning out your ideal day in your mind's eye. You're holding your crystals and lighting your incense.
But the clients aren't finding their way to your ylang-ylang scented office, and your bank account looks like you took one too many trips to the ashram.
Or maybe you've gone in the totally opposite direction. You used to embrace your spirituality, but you thought you had to toughen up to be seen as a "serious" business-woman.
So you traded your yoga pants for a pencil skirt, your green juice for a dry martini, and now you kinda sorta feel like you're living a lie.
Even worse, you're hardly attracting any clients (they subconsciously sense that even YOU think you're taking yourself too seriously), and the ones who do come your way are, shall we say, NOT ideal.
IMAGINE THIS INSTEAD:
You pull on your favorite silk tank with your comfiest ripped denim jeans; spice it up with some Louboutin pumps and a Valentino clutch. Grab your almond milk latte on the way to your gorgeous office space - the one with a picture window overlooking the water, and a balcony so you can feel the breeze as you take your client calls. Your schedule is fully booked with clients you ADORE - women who feel like friends yet also look up to you as a mentor, as you guide them toward their own higher purpose.
You work the hours YOU want. Your assistant handles the administrative tasks that you find tiresome (you can totally afford to pay her now that you've been able to raise your rates three times), and you stay COMPLETELY in your zone of genius! You're no longer overwhelmed by tech. You're EXCITED to check your bank account! And you're back in yoga class on the regular. Ooooommmm!
It's Time for Greatness, Girl! Seriously!
Are you SO over slaving away at your 9-5, making money for other people yet struggling to afford the luxuries you desire? Do you KNOW you're meant for something bigger, but somehow things just aren't clicking in the biz you started with a hope and a prayer?
Oh girl, I've been right where you are!...Here's part of my story
When I worked in fashion, I was LIVING for the weekends. Binge drinking, binge shopping, serial dating - all ways of escaping the sucky reality I'd created for myself by following a path that WASN'T mine to follow!
I always knew I wanted to run my own biz - even wayyyy back in the third grade, it was clear that I was meant to lead. All the kids were assigned the task of painting this huge mural, and I immediately started dividing the work up and giving everyone a different role. The teacher told me I'd be a CEO one day, and even without knowing exactly what that stood for (I was only 9!), it just seemed right!
But I got trapped by the lie that society sells us - you know, that you go to school, get a degree, work in your chosen field, and gradually progress up the career ladder. Except that it wasn't working for me. I was working in fashion, but I wasn't going ANYWHERE. Well, that's not 100% right; I did go places when I had to drive my alcoholic boss around after he lost his license (insert laughing/crying emoji)
And in fact, it was one of those day trips with my boss that gave me the kick in the a** I needed to get my own biz up and running and make my exit from corporate. I drove him to this jewelry designer's office, where he proceeded to belittle me and order me around all afternoon.
This woman was just a year older than me, and she seemed to have everything I wanted. A cool biz, the respect of power players in the industry, and the freedom to live life on her terms. I went home and cried myself to sleep that night, but when I woke up, there was a FIRE lit under me!
I found my first biz coach in short order and NEVER looked back! *Side note - that same biz coach is now my biz bestie, and we recently hosted a retreat in Bali. At our event, we gave our attendees luxe gift bags (#asyoudo) and, without realizing it, included a piece of jewelry from that same designer who inspired me to go solo. Can you say full circle moment?!
Now there were certainly twists and turn along the way, but once I discovered how to combine masculine systems and structures with my feminine insights and intuition, my business began to soar! I needed the biz foundation - that's what my coach brilliantly gave me - yet I also needed to open up my blocked chakras and get my energies working FOR me, instead of battling against them.
And I knew that other women in business were struggling with the same things I was able to overcome - yet they didn't have the knowledge and tools that I had gained after years of studying chakras, alignment, and flow! Now, as a spiritually-aligned Business Coach for the Modern Woman, I've made it my mission to create a program that would get you UNSTUCK and moving toward the biz of your dreams - full speed ahead!
My Signature 16-Week Group Program to Get You a Beautifully Balanced, Chakra-Chic Biz!
Still have some questions?
You're ready to build an impactful empire, and you KNOW that accomplishing your brilliant biz goals requires both a solid biz foundation AND energetic enlightenment!
Chakra Business School is your heart-center for the knowledge + support you desire (and deserve)!
Here's what this program includes...
>>>> 16 Weeks of Fully Guided Biz Support
Get ready to live your first-class lifestyle! By building a solid foundation and then layering the chakra energy work on top, the vibes will be high, the bubbles will be flowing, and the clients (and cash) will be consistent!
>>>> 15 Powerful Modules
I'll release a new training Module each week that will help you get your biz from where it's chilling now (ho-hum) to where you want it to be (hella hot!) by opening each Chakra, from the root all the way to the crown!
You're getting videos, audios, tutorials, how-tos, resources and best practices!
>>>> 8 High-vibe Group Coaching Calls
Nothing compares to getting your personal questions answered by me in real time. Every other week during the program, we'll have a group call where you can work through any blocks you experience and learn from all the other ladies in the program. This time is magic when you fully engage! And as they say, "What's personal is universal." You'll get just as much value from hearing me coach the other women in the group as you will from getting answers to your own questions.
One call per month will be guided by yours truly, and the second call will be in a smaller group with one of my certified coaches!
*This is my fave element of the program, and it can't be replicated anywhere else.
>>>> Custom Daily Practices for each chakra
I'll help you develop a daily practice to deal with any specific chakra blocks you need to work through. This element ALONE is worth the cost of the whole group program!
You're learning every single thing there is to know about your 7 Chakras:
What they are

How to open them

How to work with them

How to inject their amazing power into your biz for massive success
>>>> Guided Meditations
It's crucial that you learn to center your mind. I've curated and created a library of guided meditations that will take all the guesswork out of building this powerful practice into your everyday life.
>>>> Private Facebook Group
Bond with your chakra-girlfriends and get personalized feedback from me as you implement the knowledge bombs I drop each and every week in your modules. Get behind that velvet rope and network with high-vibe sisters who'll keep you accountable and who're bound to become your next biz besties or collaborators.
>>>> Customized Handouts
You'll receive worksheets galore to help solidify each new element of the chakra girl lifestyle. This is where I've encapsulated all the knowledge I share in written form (for easy reference). There are biz-based handouts, worksheets to assist you in creating your ideal daily practices, and meditation and chakra-focused guides!
Module Breakdown - All the Chakras, all the Goods
Mod 1: Orientation + Intro
WHAT YOU NEED TO KNOW TO CREATE SUCESS IN YOUR LIFE + BIZ
Yin Energies
The feminine chakras that allow you to receive abundance, connection and flow in your biz!
Yang Energies
The masculine chakras that support you to take the action and create the money-making strategies!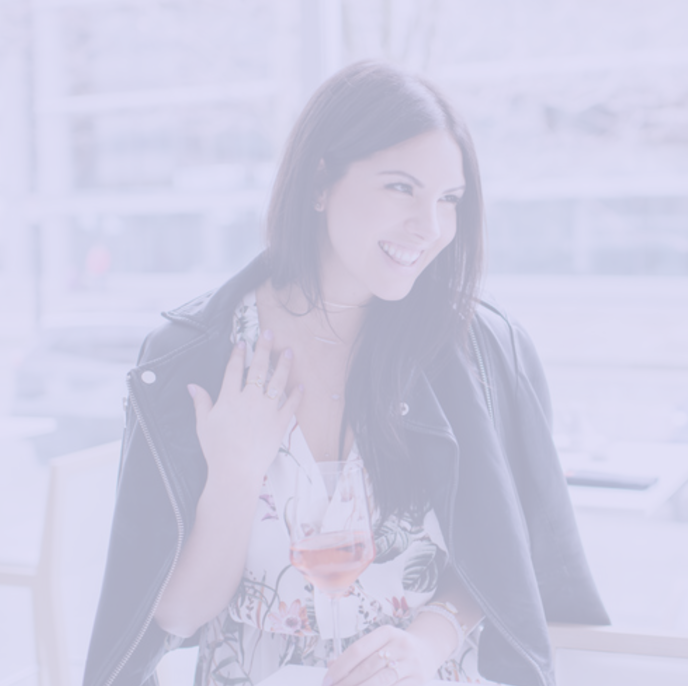 Mod 4 & 5: The Sacral Chakra
LET YOUR BRAND'S CREATIVITY AND PASSION FLY
Module 4 - The Yin Energies of the Sacral Chakra
Release and forgive the past so you can create magic in the present moment!
Module 5 - The Yang Energies of the Sacral Chakra
Create a visual brand that is SO you, and write your story in a way that connect to your ideal clients so they feel deeply connected to you!
Mod 8 & 9: The Heart Chakra
GIVING LOVE AND EXPANDING YOUR REACH FOR THE MOST ABUNDANT REWARDS
Module 8 - The Yin Energies of the Heart Chakra
You can't have a successful biz or life without balance, love and compassion in your heart!
Module 9 - The Yang Energies of the Heart Chakra
Giving free content and high value services is what it's all about. We're getting it all mapped out to give your ideal clients the love they need. Freebies, services and email systems, oh my!
Mod 12 & 13: The Third Eye
UP THAT INTUITION AND BECOME A SALES SUPER STAR
Module 12 - The Yin Energies of the Third Eye Chakra
Tap into that intuition by releasing fears and the ego! We're callin' in that clarity!
Module 13 - The Yang Energies of the Third Eye Chakra
Sales calls, strategies, funnels and marketing are way more fun with intuition!
Mod 2 & 3: The Root Chakra
FEARLESS FOUNDATION AND FINANCIAL FREEDOM
Module 2 - The Yin Energies of the Root Chakra
We're getting your mindset, your money and your manifesting game on point!
Module 3 - The Yang Energies of the Root Chakra
Get ready for a super strong foundation in your biz because we're going deep on your ideal client, your core message and your overall mission!
Mod 6 & 7: The Solar Plexus
LET YOUR UNIQUE ENERGY SHINE BRIGHT
Module 6 - The Yin Energies of the Solar Plexus Chakra
Let's get that self-care game in motion to gain confidence and motivation!
Module 7 - The Yang Energies of the Solar Plexus Chakra
It's time to get that website up and runnin' girl so time management is essential! Got you covered...
Mod 10 & 11: The Throat Chakra
AUTHENTIC COMMUNICATION AND BEING AN ONLINE SENSATION
Module 10 - The Yin Energies of the Throat Chakra
Let's get comfortable with vulnerability, push past those limiting beliefs and make you the assertive biz babe you're meant to be!
Module 11 - The Yang Energies of the Throat Chakra
Let's make you famous! We're creating buzz with your blog posts, your social media and your Facebook group to spread your message for and wide!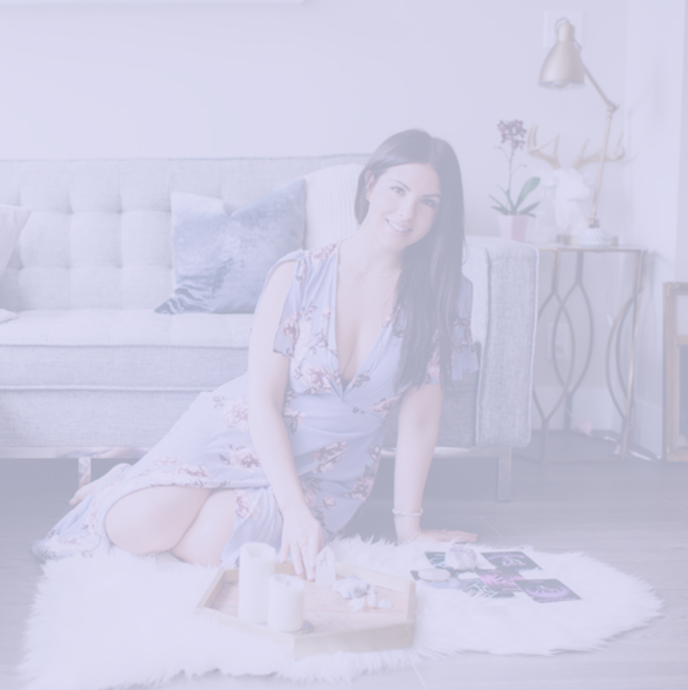 Mod 14 & 15: The Crown Chakra
LIVING YOUR PURPOSE AND WORKING WITH DREAM CLIENTS
Module 14 - The Yin Energies of the Crown Chakra
Let's start living that dreamy, purposeful life and keep the inspired action on fleek!
Module 15 - The Yang Energies of the Crown Chakra
We're kickin' it up a notch with flowing Facebook Ads, how to work with your clients and creating an ongoing success plan for your biz!
And a business is born...just like that.
You read that right. In just 16 weeks you'll have a fully thriving and balanced business that's humming along, inspiring all women of the world. You can have you this.
In fact, you were born for this.
The dollas and cents...
only $2500 - payment plans available
Still have some questions?
Let's take it up a notch with VIP status!
Okay, I can see that you're a STAR!
So, I've created an extra level of support for you within Chakra Girl Business School!
It's Chakra Girl VIP! When you join the program at the VIP level, you'll get all of the elements offered above PLUS these additional elite elements:
>>>> ONE Private, 60 minute 1:1 Coaching Calls - I'm no longer taking one-to-one clients, so this is the only way to get my eyes on your biz in this intimate capacity! We're going to map out your entire program, and your $100K plan for your first year in business! I'm getting all tingly just thinking about it!
>>>> THREE Private, 30 minute 1:1 Coaching Calls - We are checking in every month to keep your momentum on fleek
>>>> LIVE MEET AND GREET WITH A MINI PHOTOSHOOT in LA! - There is NOTHING like connecting in-person with your Chakra Girl sisters. For my VIPs, I'm hosting an intimate mastermind lunch LIVE in LA to solidify everything you've learned in the program.
Ready to go Premium?
only $5000 - budget friendly payment plans available
By application only
P.S. I personally invest in the VIP upgrade WHENEVER it's available. It's showing up energetically as FIRST CLASS all the way, and it'll raise your vibes immediately!
Here's Just a Sampling of What We're Covering in Chakra Girl Business School!
Systematic Exploration of Each of your seven major chakra energy centers: Root, Sacral, Solar Plexus, Heart, Throat, Third Eye and Crown. Each of these corresponds to an element of your business; when we get these energy centers spinning, your biz will flow without you having to force.

How to Manifest MORE! Once you get the good stuff coming, tap into even MORE of it (clients, cash, love, light) by implementing powerful daily practices.

Biz Foundations: These are rooted in the first few chakras we'll unblock. You'll get to know your ideal client inside and out, build a brilliant brand, put together the perfect pricing structure for your new first-class life, and set up your schedule to leave you plenty of time for the people and activities you adore!

Visibility: You'll learn how to get vulnerable while maintaining solid boundaries - upping your visibility so your ideal clients connect with your voice!

Automation: We'll cover more advanced biz elements like Facebook ads and funnels, to ensure that everything's working in your favor (while you sleep!) to get you the results you desire!

Stellar Sales Strategies: We'll address the BEST channels for you to promote your services, including webinars, FB lives, and groups. Get the support you need to build a monumental marketing plan!

Plus a TON More (but this page is getting realllly long, and you've got important work to do in the world!)
What Will My Life Look Like After Chakra Girl Business School?
Glad you asked! So the number one thing for me to share is that you'll get out of this program what you put into it! But here's what's possible for you when you FULLY implement the things you'll learn in Chakra Girl Business School!
>>>> Your business will flow with ease and grace - say buh-bye to stress and strain!
>>>> You'll be manifesting money and clients like a mo-fo with massive mojo!
>>>> You'll overcome overwhelm - quit crying over a FB feed filled with women living the life YOU desire - and go out and get it for yourself!
>>>> You'll have a gorgeous brand that reflects your mission and speaks directly to your ideal clients.
>>>> You'll have daily practices in place to keep you centered and UN-blocked no matter what obstacles may pop up along your path (you'll basically skip over them in your new Prada pumps that you can finally afford!)
>>>> You'll feel CONFIDENT and CLEAR: no more business guessing game!
Still on the fence? Don't take my word for it! Hear what others have to say about my program!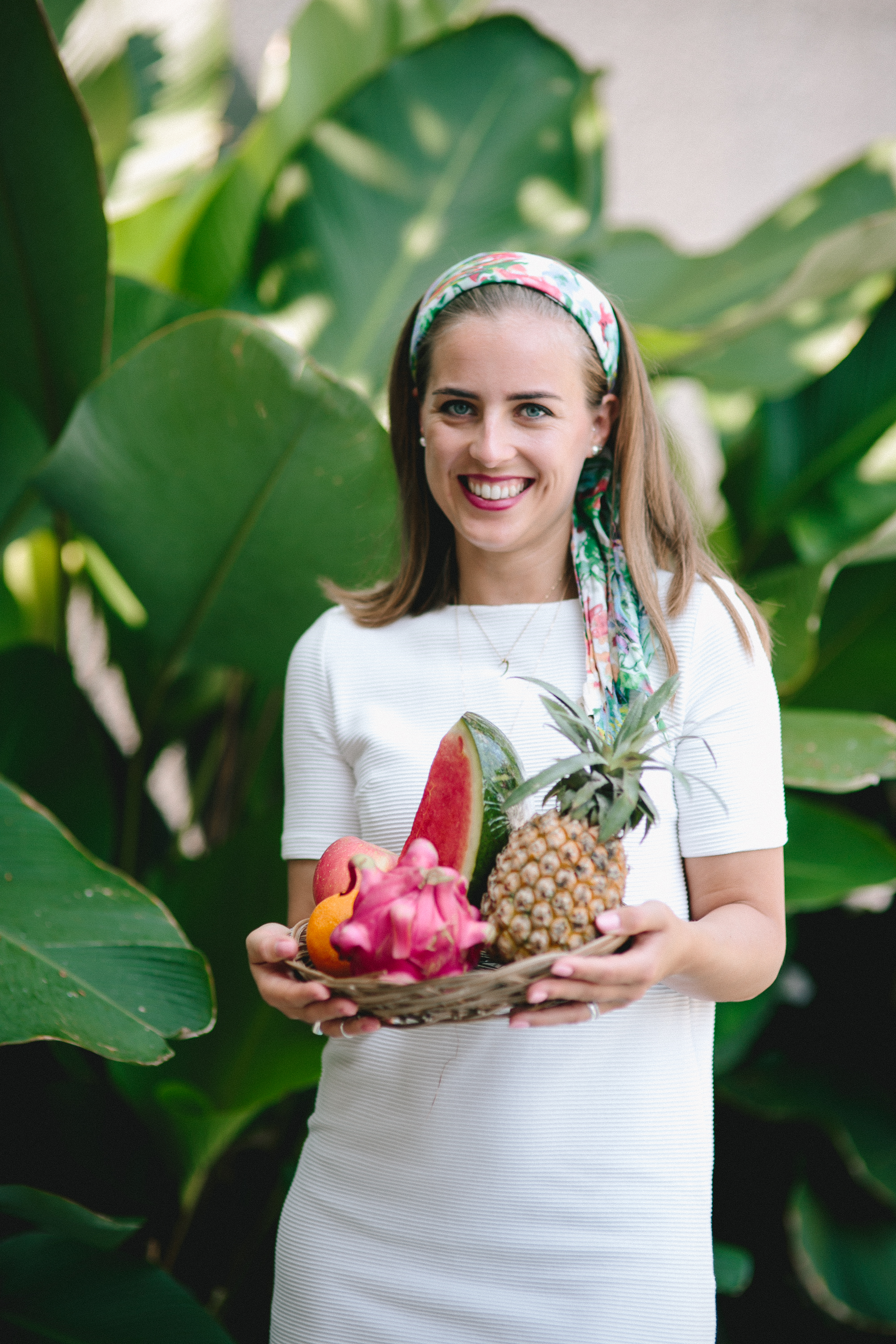 " Working through my own chakras with Amber-Lee has not only changed my business, but also my entire life and my relationships. I feel connected and aligned like never before and am so much stronger and confident in spreading my message and finally getting out of my way. I also manifested the craziest things!!
Amber-Lee is such a chakra powerhouse and her energy is very infectious. If you're looking to up-level your business and life, alignment with your chakras is the ultimate way to go."
-- Martina Fink, Beauty + Life Coach
SHE TOOK AUTHENTIC ACTION
"The most important accomplishment I found was working towards my business with peace and ease. I was able to shed the binding and limiting thinking that there's a "right and wrong" way to do things, and also the crippling way of working, which is to do what everyone else is doing. This course helped me find freedom, to slow down my work roll, and dig into my own spiritual authenticity. And I'm doing so, there I found actually business success. The absolute best aspect of this course is that it's spiritual based. To experience the spiritual side of life fluidly infused with business is everything a yin woman in a yang world needs!"
-- Maguire Fitzpatrick, Life + Soulful Business Coach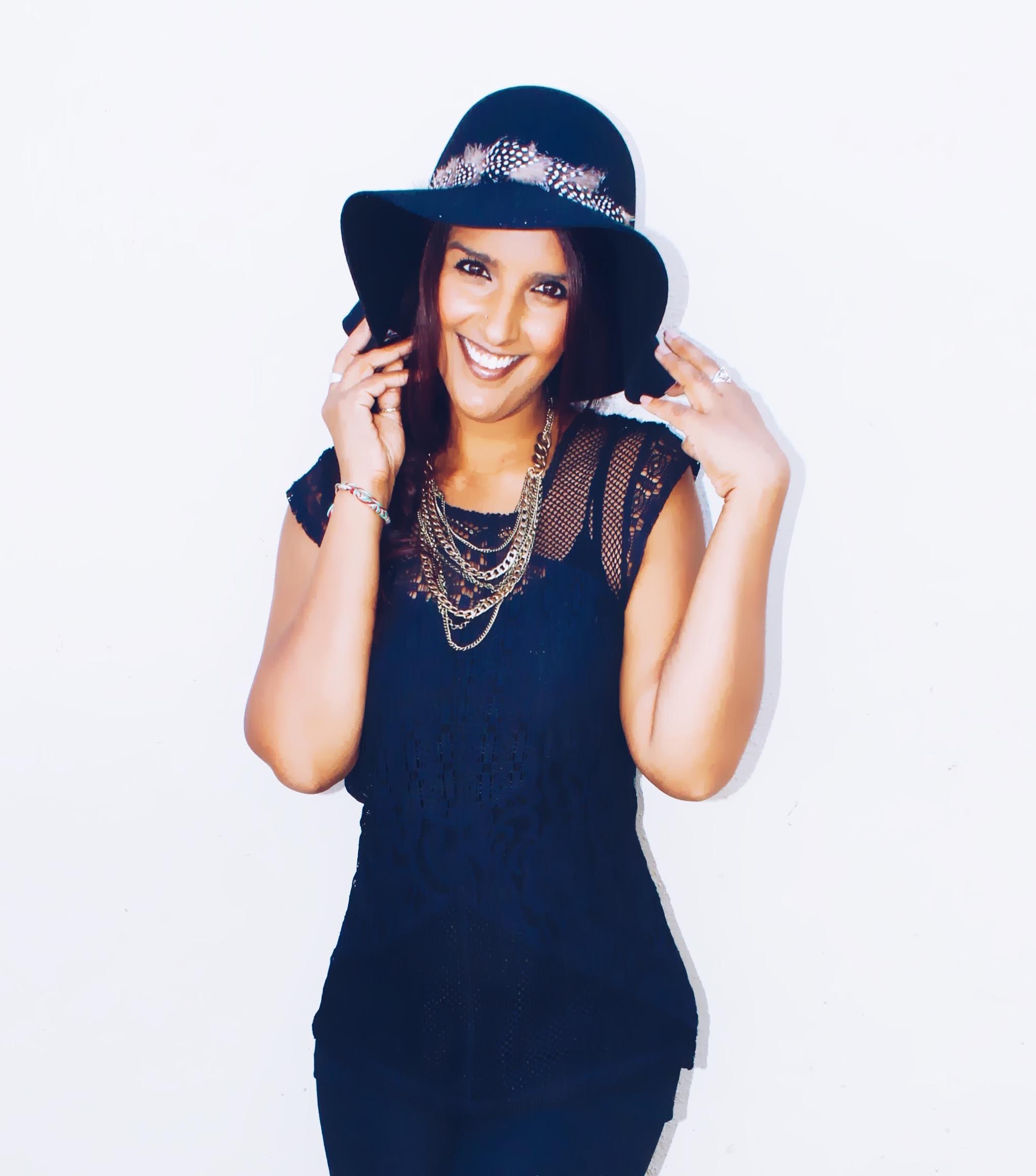 "Each module has so much information on what energy each chakra has, how to better align your own business with this energy, and how you can easily offer exercises to help your clients balance their chakras. By adding chakra coaching to my business, I've transformed my business from being 'just an astrologer' to an energy coach - which has brought in more clients for me to work with plus allowed me to raise my prices by +$700. Amber-Lee literally teaches you how to work your own inner magic to truly raise your vibe, attract your desires, live in alignment to your soul, and get your business flowing with ease. And the connections I made with the women who also took the course -- they are my new business besties whom I know I can always turn to for support!."
-- Annie Mand at A Mystical Life, Energy Coach
Join Chakra Girl Business School and Get the Support You Need to Build Your Beautifully Balanced, Chakra-Chic Biz!
Your Seat In Chakra Girl Business School Includes:
>>>> 16 Weeks of Fully Guided Biz Support
>>>> 16 Powerful Modules
>>>> 12 High-vibe Group Coaching Calls
>>>> Custom Daily Practices
>>>> Guided Meditations
>>>> Private Facebook Group
>>>> Customized Handouts
The investment?
Only $2500
(Price goes up to $3500 in a few days)
And to Take it VIP, you'll ALSO Receive:
>>>> FOUR Private, 1:1 Coaching Calls (1, 60 minute call + 3, 30 minute calls)
>>>> MINI-PHOTOSHOOT at our LIVE EVENT in LA!
THE INVESTMENT TO TAKE ADVANTAGE OF THIS HIGHEST LEVEL OF CHAKRA GIRL SUPPORT?
The investment to take advantage of this highest level of Chakra Girl support?
Just $4500!
You've got a Q? I've got an A! Let's start here:
What if I'm still in my soul-sucking 9-5? Is this program right for me?
ABSOLUTELY! Chakra Girl Business School is designed to help propel you out of your corporate job and into your soul-centered biz! For now, think of that job as your "investor" in the business you're creating! All of our coaching calls will be recorded for you to listen to whenever you desire, and I'll be offering personal feedback within our private Facebook Group in case you're not able to ask me your questions live!
EEEKKK!!! I SO want to do it, but I'm just not sure about the price! Is this really worth it?
Okay, I'm going to be brutally honest with you here! This program is 100% worth every last penny, but you're only going to get out of it what you put in it! So, if you join, but then you don't actually go through the modules, participate in the calls, and get active in our Facebook group, you're probably not going to progress. On the other hand, if you dive in head-first, this program can absolutely be your next step to the life you've desired for YEARS! The connections with the other women alone will be invaluable to you as move forward!
I've personally invested TENS of THOUSANDS of dollars into my own coaching and mentoring, and I've never regretted a single cent! I know I wouldn't be where I am today if I hadn't been willing to believe in myself enough to make those big investments!
Do you offer refunds?
No. For this program to work, you've got to be fully invested. And knowing that you've got an out to change your mind and leave the program would not serve you in getting the most out of it! Lady, I'm here to serve you WELL, and I'm not going to make it easy for you to make excuses for yourself! Plus, I know that once you're inside Chakra Girl Business School, surrounded by high vibes and infused with clarity and confidence, there's no way you'll want to leave!
I've got a question you didn't answer! Who can I speak with?
I'm never going to leave you hanging! If you've got any more questions about the program, simply direct them to support@humblelifestyle.com, and I or one of my team members will respond to you within 24 hours!
LIMITED TIME PRICING!
get chakra girl business school for $2500 when you pay in full, or 5 payments of $600 with our 5 month payment plan!
Take Your Heart-Centered Biz to the Next Level! Join Chakra Girl Business School Today!